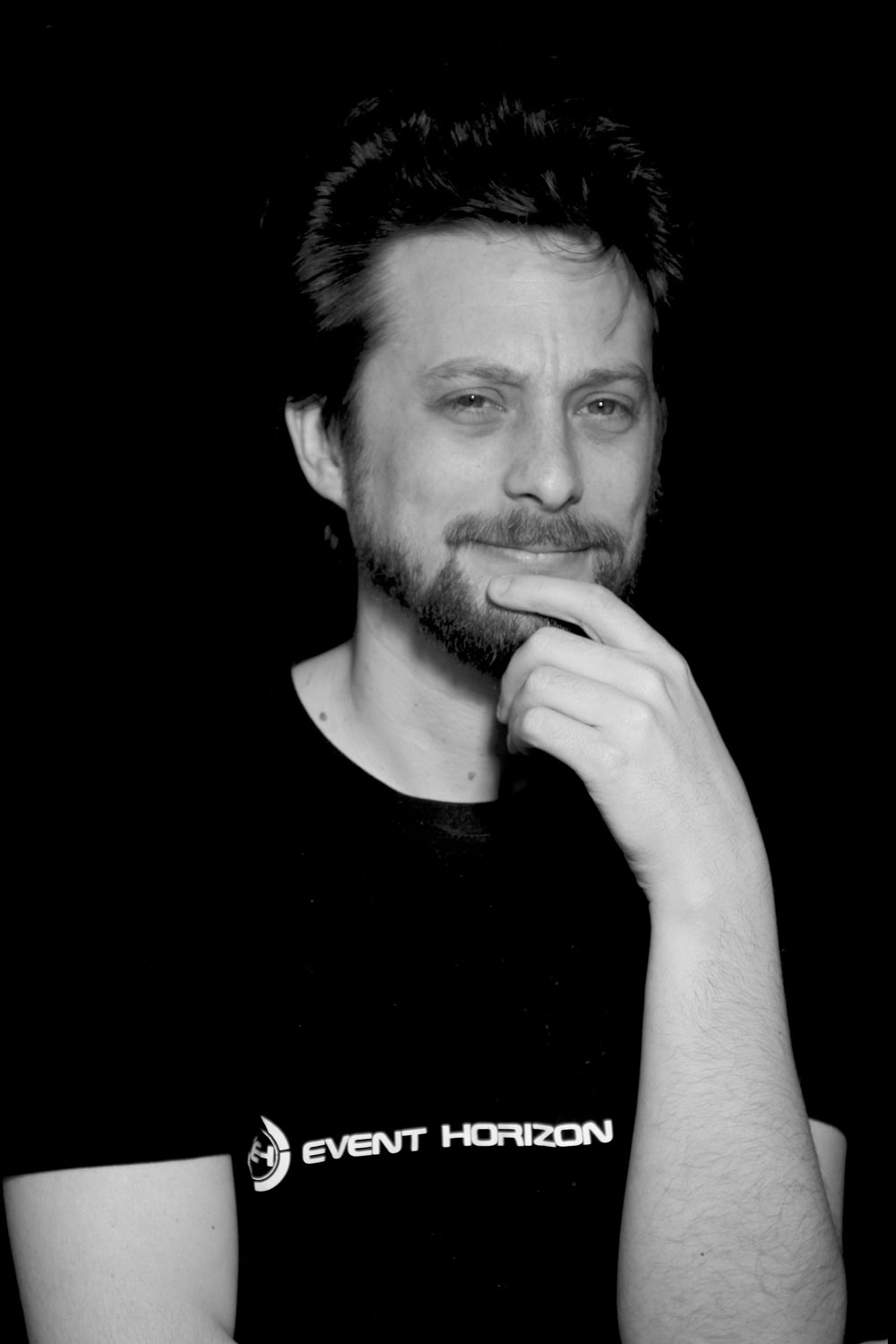 Studia Storia presso l'Università Torino, nel 2008 interrompe gli studi per lavorare in edilizia come assistente e contabile. Nel 2014 si iscrive al corso pilota di Game Design presso la Event Horizon School, da cui esce specializzandosi in insegnamento, system design e le insalubri similitudini tra architettura e level design.
---
---
Pubblicazioni accademiche:
La Sfida del BIM – Tecniche Nuove, 2017. Parte manuale, parte librogame per favorire e potenziare l'implementazione del BIM nelle PMI italiane.
The BIM Challenge: a gamified framework – Conferenza Autodesk 2017, Las Vegas. Potenziamento dei metodi di insegnamento tramite l'uso di giochi e elementi costitutivi del gioco.
---
Giochi pubblicati:
Hyperdrive Massacre – 34BigThings, Steam, 2015. Coach Multiplayer Fragfest. Quality Assurance per la release Steam.
Redout – 34BigThings, Steam, 2016. Futuristic racing, erede spirituale di Wipeout e F-Zero. Quality Assurance per la release Steam.
Pulse (Android) – Event Horizon Studios, Android & Apple Store, 2016. Studio Pilot per fast mobile development in giochi free to play. Game Designer.
TITANS: Dawn of Tribes – Event Horizon Studios / 34BigThings, Steam Early Access, 2017. Epic Survival in un mondo primordiale dominato da Titani. Lead Game Designer.