Milano, la capitale italiana di Design, Moda e Innovazione. Proprio per questo Event Horizon School , scuola di arti digitali e nuove tecnologie, si sente a casa.
Con una nuova sede ed una serie di partnership con aziende leader nei settori del Cinema, VFX e Video Games.
La città dove i talenti sono di casa e le possibilità di crescita professionale vastissime, con i nostri corsi potrai avvicinarti fin da subito all'ambito professionale, infrangendo la distinzione tra scuola e lavoro.
La nostra sede offre una serie di Corsi e Master dedicati al mondo dell'entertainment, personalmente curati dai professionisti e dalle società partner del settore. Esplora la sezione per scegliere il tuo percorso formativo o scrivici per avere maggiori informazioni o prenotare un colloquio con uno dei nostri docenti.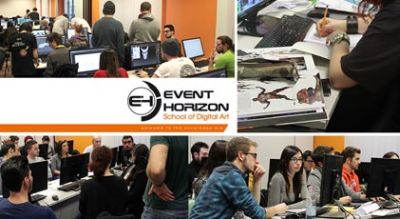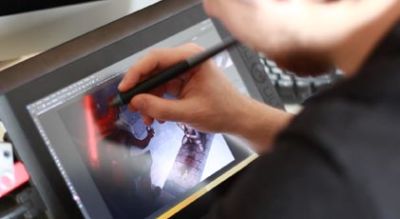 MATTEO SCIUTTERI
Direttore dipartimento Game Development
Scuola di arti digitali e nuove tecnologie a Milano
Nato nella solare Liguria nel 1979, ho girato tutta l'Italia inseguendo la mia passione: fare videogiochi. Prima di riuscire a farne una professione vera, ho fondato la comunità di Rpgmaker.it e sviluppato giochi distribuiti gratuitamente online. Successivamente ho iniziato la mia vera carriera: ormai sono un game designer da oltre 15 anni, e ho lavorato in molte delle software house italiane, prima imparando i trucchi del mestiere e, successivamente, insegnandoli a mia volta a schiere di designer più giovani . Riassumendo le esperienze più significative: ho lavorato 2 anni in Artematica come Game Designer, sono stato Head of Design in Milestone per 8 anni e Creative Director in Dreamslair per 2 anni. Da quattro anni ho iniziato la mia avventura come freelancer e sviluppatore indie. Nel 2016 ho fondato Runeheads assieme a Cristian (amico e collega di vecchia data): Fall of Light è il nostro primo gioco.